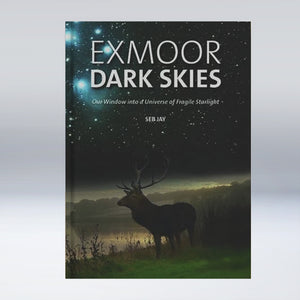 Look up on a moonless cloud-free night from Exmoor National Park and you'll be greeted by a dazzling starlit landscape. Thousands more stars can be seen from this tiny dark sky enclave in Southwest Britain than from most towns and cities around the world.
It is a stargazing paradise – a window into a Universe of distant fragile light that can only be seen because of Exmoor's zero tolerance towards light pollution.
In Exmoor Dark Skies life-long amateur astronomer Seb Jay explores the wonders of this night-time world above our heads from some of the darkest places around Exmoor's International Dark Sky Reserve.