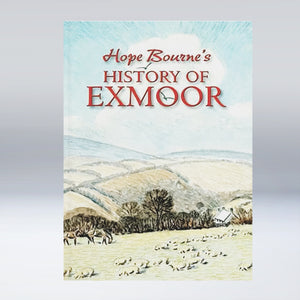 Although not a professional historian, in this book Hope Bourne traces – in her customarily evocative and eminently readable prose – the key developments in Exmoor's long heritage: the Celtic and Saxon colonisation; the Norman development of the Royal Forest; the disafforestation and acquisition by the Knight family of a vast tract of the Moor in the nineteenth century; and the advent of the National Park in the twentieth century.
The text is accompanied by a selection of Hope Bourne's fine drawings, which further bring to life the key themes of her story.
New generations can now experience Hope's unique interpretation of Exmoor's history, which was tempered and informed by her direct experience of living the sort of existence that would have been familiar to Exmoor dwellers many centuries before.