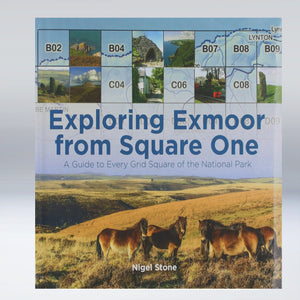 This book, uniquely, examines every part of Exmoor. Dividing the National Park up into a grid of 2 kilometres squared, Nigel Stone discovers something of interest in every bit of the matrix – sometimes familiar, sometimes fascinatingly obscure, and all illustrated with stunning photographs of this glorious place.
Whether it is prized as a visual celebration of this beloved landscape, or used as a starting point for visiting and methodically ticking off every square, Exploring Exmoor from Square One is a ground-breaking publication which will intrigue and delight anyone with a love of the Moor.
Nigel Stone has a PhD in Zoology reflecting his lifelong passion for wildlife and the environment. Following an early career in environmental charities and local government, Nigel became Chief Executive at Exmoor National Park Authority in 1999 where he served for eighteen years.